About Gainesville
University of Florida
Gainesville, FL, USA, 32611
Manatee Springs State Park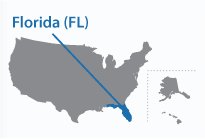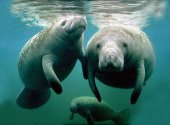 Venue
Gainesvile Regional Airport (GNV)
Main connections (Delta,US Airways Express) for Atlanta, Miami, Orlando

Other Aiports
Jacksonville International Airport (JAX): http://www.jaxairports.org/ , approximatively 2 hours drive
Orlando International Airport (MCO): http://www.orlando-mco.com/ , approximatively 2 hours drive
Tampa International Airport (TPA): http://www.tampaairport.com/ , approximatively 2,5 hours drive

Bus lines to Gainesville
ReadCoach http://www.redcoachusa.com/coach-bus-gainesville-uf
Gainesville - Tampa - Miami
Gainesville - Orlando - Miami

Rental Cars Available from Gainesville Regional Airport:
Avis: (352) 375-432
Budget: (352) 372-6661
Enterprise: (352) 371-6599
Hertz: (352) 373-8444
National: (352) 377-7005

Taxi/Limos Services:
City Cab (352) 375-8294
Gainesville Cab (352) 371-1515
Gator Cab (352) 375-0313
Independent Taxi (352) 316-1396
Lake Limo (352) 742-2808 or (352) 622-2292
Safety Cab (352) 372-1444
Yellow Cab (352) 262-4897
Executive Limo (Non Airpt Limo To TPA/JAX/MCO) (800) 588-9693
Enchanted Limousine (352) 472-8003 or (866) 616-5466

Accomodation
Hampton Inn & Suites
A special rate $129 for doubles and $139 for singles is available at the Hampton Inn & Suites Gainesville-Downtown
This special rate is valid only till Sunday 1st February 2015
Booking link
Group Name: MobiSecServ 2015
Address: 101 SE 1st Avenue, Gainesville, Florida, 32601 USA
Tel: +1-352-240-9300 FAX: 1-352-240-9368
Hampton Inn & Suites WebSite
This hotel is at 20 minutes (1 mile) walk from the conference location

Holiday INN University hotel
The Holiday INN University hotel is at 5 minute walk from the conference location.
Adresse: 1250 W. University Ave., Gainesville, Florida, 32601, USA
Tel: +1-352-376-1661

Reitz Union Hotel
Museum Road at Reitz Union Drive
University of Florida Campus,
Gainesville, FL 32611
352-376-1661
http://www.union.ufl.edu/UnionHotel

Courtyard by Marriott
3700 SW 42nd Street
Gainesville, FL 32608
352-335-9100
http://cwp.marriott.com/gnvcy

Homewood Suites by Hilton Gainesville
Web site
3333 SW 42nd Street,
Gainesville, Florida, 32608, USA
TEL: +1-352-335-3133
FAX: 1-352-335-3570

Hilton University Of Florida Conference Center Gainesville
Web site
1714 SW 34TH STREET, GAINESVILLE, FLORIDA, 32607, USA
TEL: +1-352-371-3600
FAX: +1-352-371-0306

Conference Location
101 Stuzin Hall, University of Florida Campus, Gainesville,Florida, 32601, USA
The conference room has been moved to 102 Stuzin Hall

Here is a map
If you intend to drive to campus on Friday, please be aware that there are extremely limited metered (coin-operated) parking spots on campus. You can park on campus for free on Saturday.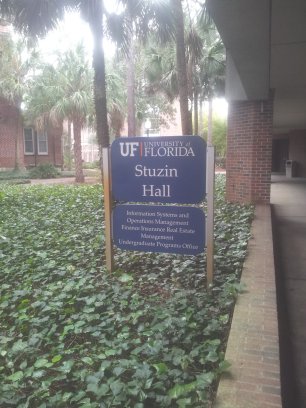 Weather
Temperatures in Gainesville, Florida in late February usually range between 7º C (47º F) and 20.5º C (69º F). There may be occasional rain showers; we recommend bringing raingear. For more information click here.